Now Boarding…
Fareportal is ready to take off. Are you?
Lloyd

Technology
New York US

Places I've been

London
Puerto Rico
Jamaica

Places I'm going to visit

Pallabi Ghosal

HR - Associate Manager Talent Acquistion

Places I'm going to visit

Manoj

Design
Gurgaon, India

Places I've been

Chandigarh, India
Uttrakhand, India
Agra, India

Places I'm going to visit

Enkeleida Ndreu

Travel Agent
Contact Center-Sales

Places I'm going to visit

Amanda

Marketing
New York US

Places I've been

Bahamas
Mexico
Puerto Rico

Places I'm going to visit

Vikas Bhatt

Engineer, Data Center
IT | Helpdesk

Places I'm going to visit

Harika Sundarapu

Associate Software Engineer
Technology

Amruta Shelar

Associate Software Engineer
Web Design

Places I've been

San Francisco
Chicago
Hawaii

Places I'm going to visit

Rob Ednie

Digital Media Planner
Marketing-Media

Places I've been

Jamaica
Amsterdam
New Jersey

Places I'm going to visit

Joyel Abdul

HR - Talent Acquisition Associate, Talent Acquisition

Places I've been

Dubai
Trinidad & Tobago
Puerto Rico

Places I'm going to visit

Samia Keriaky

Agent, Ticketing
Contact Center-PAAQ

Places I'm going to visit

Nipun Joshi

Sr. Software Engineer
Technology - Development | Operations

Places I've been

India
Canada
Smoky Mountains
National Park, USA

Places I'm going to visit

Waqar Ullah

Team Lead, Call Center - Contact Center - Sales

Places I'm going to visit

Ebru Yilmaz

Manager, Content and Design - Marketing-Content & Landing Page

Places I've been

Grand Cayman
Paris
Venice

Places I'm going to visit
Hot Towel? Complimentary Beverage?
Check Out the Perks of Working Here
Of course, you'll receive competitive compensation, vacation days, and insurance. But let's talk bragging rights. At Fareportal, you'll get staff-only travel discounts, access to an IATA card (read: hotel deals), and the occasional free ticket. Oh, and plenty of free food and drinks – some of which are served after hours (a-wink!)
Diversity
&

Inclusion at Fareportal
Fareportal believes individual differences and variant ideas ultimately lead to the most innovative and collective decisions. Our diverse employees allow us to best relate to our expanding international market base and produce the perfect trip for our customers. We find it fundamental to value and respect the differences of our employees as it is these differences that contribute to the diversity of ideas and success of our organization.
Business Strategy
Business Strategy
Being a global travel company, our employees and customers are visible throughout the world. Our multicultural workforce allows us to better understand, relate, and value the differences of our customers in the 200+ countries we serve. When our employees reflect our customers, we are able to create and innovate cutting-edge products.
Through promoting a diverse and inclusive workforce, we allow ourselves to tap into a broader talent pool and pull expertise, ideas, and experiences from unique people regardless of their background. As we continue to expand across the globe, a workforce and work culture infused with diversity and inclusion is key in our strategy to make travel an effortless, affordable, and enjoyable experience for all of our customers.
Message from our CEO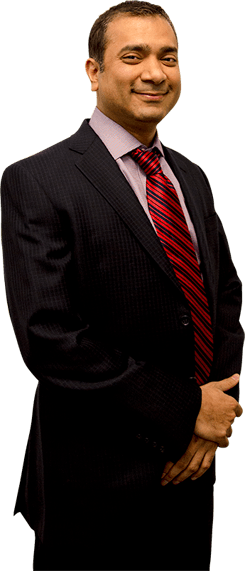 Leadership Commitment to Diversity and Inclusion
Fareportal is making great strides to bring diversity and inclusion to the front on all levels. From hiring, developing, and retaining diverse employees to incorporating diversity and inclusion initiatives in our strategic business goals, we are committed to fostering an empowered, multicultural workforce that is respected and valued for its differences.

With our global employees and customers around the world, our greatest successes result from working together, valuing diversity, and building upon the uniqueness of each others' ideas. Our employees all have something different to bring to the table. In promoting an inclusive environment, we maximize the talent of our employees and empower them to align their diverse perspectives, skills, and experiences with Fareportal organizational objectives.

Employee Thoughts
Employees at Fareportal
We wanted to hear first hand what our employees think about our diversity and inclusion efforts

Fareportal is a GLOBAL company. The world is diverse. In order to meet our mission and higher purpose, we strive to represent the world. Not just in terms of personnel, but in spirit. We must seek to leverage the advantage brought to us by our diversity in thought and experience.
– Ruben

Happiness and holistic growth of each individual, organisation and society comes from fostering and embracing each others' diverse thoughts, ideas and culture.
– Amrit

Valuing diversity & inclusion is no longer just the right thing to do, it works and has real organizational results. I'm proud to be part of an organization that truly values diversity for all it has to offer.
– Lauren

Without diversity, we cannot make travel effortless, affordable and enjoyable. We have a diverse range of customers who don't all want the same thing when calling or accessing our websites. With diversity, we are able to relate and understand different viewpoints of our customers.
– Latrice
Join Our Crew
Here's a list of our current open positions. Check it out!