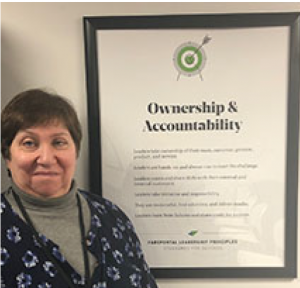 When did you join Fareportal and what's your title? 
I joined Fareportal in January 2017. My title is Global IT Procurement Manager.
What did you do before joining Fareportal?
I worked for several large firms in the financial services, broadcast, and media industries as a Global Procurement or Sourcing Manager. In that capacity, I negotiated pricing and contracts for all types of technology, including hardware, software, IT professional services, telecommunications, and so on.
What are your main responsibilities and how do they tie into Fareportal's mission?
My role at Fareportal is similar to what I've done previously throughout my career? namely, ensuring that the company obtains the best technology, tools, systems, and services, at the best price, to meet its needs. Overall the goal is to make the best use of our dollars through
negotiation, competitive bidding, and other methods to help Fareportal operate its businesses.
Do you have any special training that's relevant for your current role?
Though I'm not a technologist, I learned the telecommunications industry in-depth by working in a small start-up back in the late 1990s. The founder of the start-up was an early pioneer in VoiceOver IP (VOIP) –a technology that we use at Fareportal everyday, by the way–and he taught me a lot about the industry and about how communications networks work. Once I had the basics down, I picked up knowledge about other technologies during my career by sitting with engineers and technical experts of all kinds to pick their brains.
What do you like about working at Fareportal?
I like the friendly, informal atmosphere, the international focus and the variety–no two days are alike! And though I haven't done much of it
lately, I do love to travel, so working for a travel company is great. I look forward to taking more trips in future.
Are you involved in any extracurricular activities that you'd like to share with the Fareportal family?
I love going to the theater. It's one of the best things about living in New York. There's no substitute for seeing live actors on stage, bringing stories to life. In addition, I like to read mysteries, and I'm also a big history buff; both provide useful skills for me in researching my family's genealogy and history. So far I've only been able to trace my roots back 3 generations, to my maternal great-grandparents, but one day I hope to visit the relevant archives in Eastern Europe to find records that will allow me to fill in more information about both sides of my family tree. As a child of Holocaust survivors, it is particularly important to me to be able to document the lives of my family members on both sides who were murdered during the Holocaust. I feel this is a special responsibility of those "second generation" members like me.