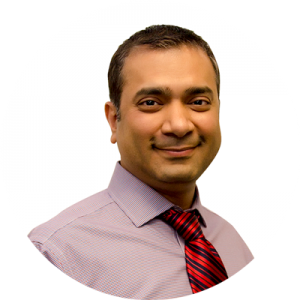 Sam S. Jain
CEO, Founder
Fareportal
Sam S. Jain is the Founder and CEO of Fareportal, a travel technology company based in New York City. Jain's portfolio of brands includes CheapOair, OneTravel, Royal Scenic, Travelong, clubmiles, Duke's Royal Court, WK Travel, and Tripcombi. He is also the Co-Founder and Chairman of Voyager HQ, a first-of-its-kind community hub connecting travel startup founders with investors, mentors, and corporate partners. Jain's travel empire began in 1994 when he founded FareBuzz, a company that sold aggregated negotiated airfares from wholesalers to retail agents using a system he developed to streamline the wholesale ticket fulfillment business. After several successful years developing innovative technologies and incorporating process efficiencies into the wholesale airfare management business, Jain acquired Travelong, a regional corporate travel agency.
By 2000, it became clear that e-commerce would be the next frontier for the travel industry. Jain envisioned a technology model where Business-to-Business, Business-to-Consumer, and Business-to-Affiliates-to-Consumer channels could be managed with a single platform. In 2002, Jain launched Fareportal and began development of an online interface which he sold to retail travel agents. This new technology was instrumental in helping agencies launch and manage end-to-end e­commerce retail travel stores.
In 2006, Jain restructured Fareportal with the launch of CheapOair, a hybrid travel company dedicated to bringing a superior booking experience to customers online or through a live travel agent. During the early stages of the launch, Jain noticed other online travel agencies made it difficult for customers to find a phone number to call. He decided he wanted CheapOair to openly encourage customers to call for assistance using an easily accessible toll-free number. To date, CheapOair and OneTravel are still the only top travel agencies to prominently display a phone number on every web page.
Today, CheapOair is partnered with more than 450 airlines and is the largest independently owned online travel agency in the United States. Unlike its rivals, CheapOair is flights-focused, meaning they offer a wide variety of flight options and customizable itineraries to meet every customer's needs.