Ready For Takeoff
Fareportal is a Global Technology Company with the Heart of a Startup.
2

,

000

+

Employees Worldwide
18

M+

Unique Visitors / Month
Fareportal –
"Next gen Travel Concierge"
Fareportal combines award winning digital front-end mobile apps and websites integrated with one of the largest traditional travel agencies powered by over 2,300 trained travel agents worldwide. This model combines the best of hi-touch and hi-tech providing our travelers with a next gen travel concierge experience.
Fareportal In the News
Check out our latest headlines in the press.
Sam Jain's CheapOair is really taking off
His CheapOair website has kept its focus in air tickets – and human customer service.
This travel booking website loves it when you call
…It's a privately held website with an old-school strategy: live human travel agents available via phone or web chat. You've never heard of it?
Partner with Fareportal
Fareportal helps suppliers, advertisers and affiliates achieve their goals. Whether it's driving sales and bookings for our partners, getting their messages in front of a targeted audience of travelers right when they are thinking about traveling, or showing them how to best utilize our travel booking solutions, let us know how we can work together to help your business succeed.
About CheapOair
CheapOair is a flight-focused, hybrid travel agency that enables consumers to book online, on
mobile apps for iOS and Android, by phone, or live chat. CheapOair bridges the gap between an
online and traditional travel agency with trained travel agents available 24/7 to help find
deals and offers to destinations worldwide on over 450 airlines, 1 million hotels, and hundreds
of car rental companies.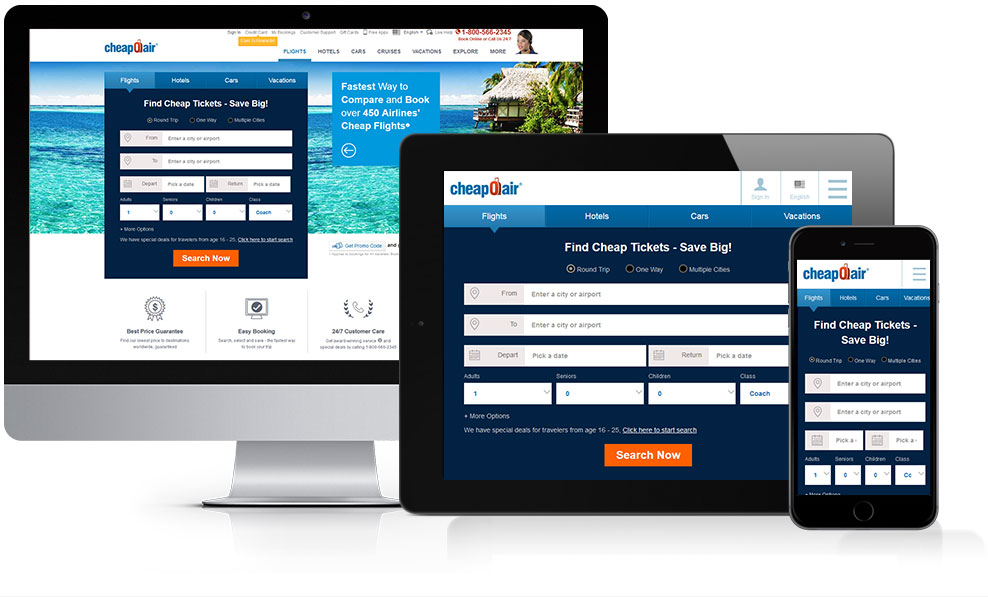 About OneTravel
OneTravel is a leading online travel booking site that offers deals for savvy travelers seeking
both quality and value. Launched in the mid-nineties, OneTravel is now recognized globally for
providing one-stop shopping for all travel needs. Customers have access to millions of cheap
flights including business class and first class airfares, hotel rooms, car rentals, and cheap
vacation packages to top destinations around the world.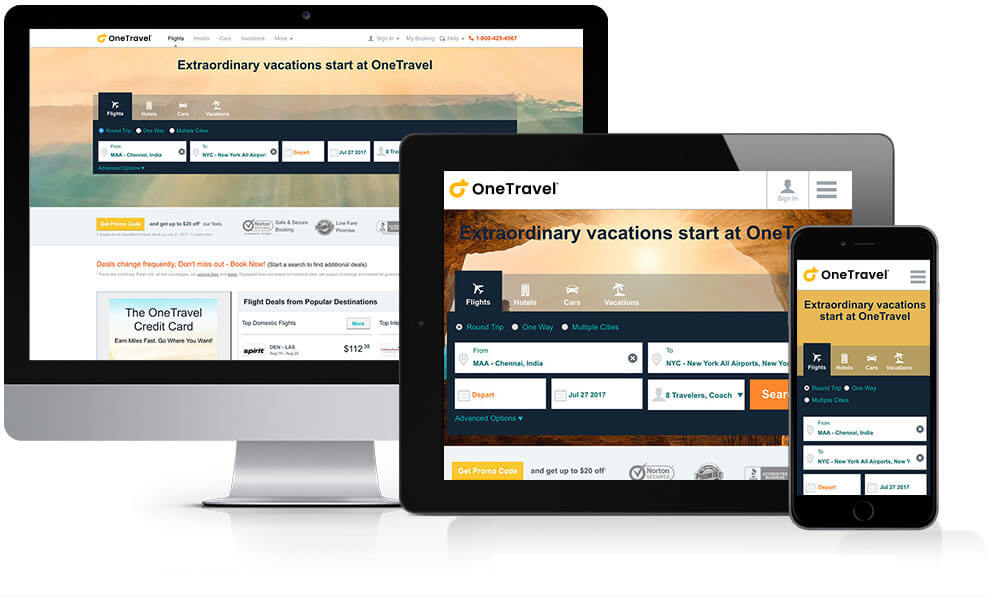 About Clubmiles
clubmiles® Travel Rewards is a FREE incentive reward program where members can earn
points by purchasing airline tickets, hotel nights, car rentals and more.
It's easy to join, and members can earn double points when they log in to their
clubmiles® account before booking travel.

About Travelong
Travelong is a New York City-based travel management and technology development company
established in 1933. Travelong offers travel solutions for over 100 corporate clients, 30
home-based agents, and independent contractors within the travel industry.

About Royal Scenic
Royal Scenic is a Canadian wholesale supplier and air consolidator with offices in Vancouver,
Toronto, and Montreal. Royal Scenic offers quality products with excellent value exclusively to
the retail travel community for the corporate and leisure markets. The company takes great pride
in providing quality customer service in the most friendly and efficient manner.
Royal Scenic's products and capabilities include:
Ticket consolidation with 100+ airline partners, hotels, car rental reservations, and
tour
packages for Asia, USA, Europe, and the Caribbean
An Online Booking Engine for travel to Asia, USA, Europe, Caribbean, South America,
South
Pacific, and the Middle East
GDS access includes Sabre, Galileo, and Amadeus.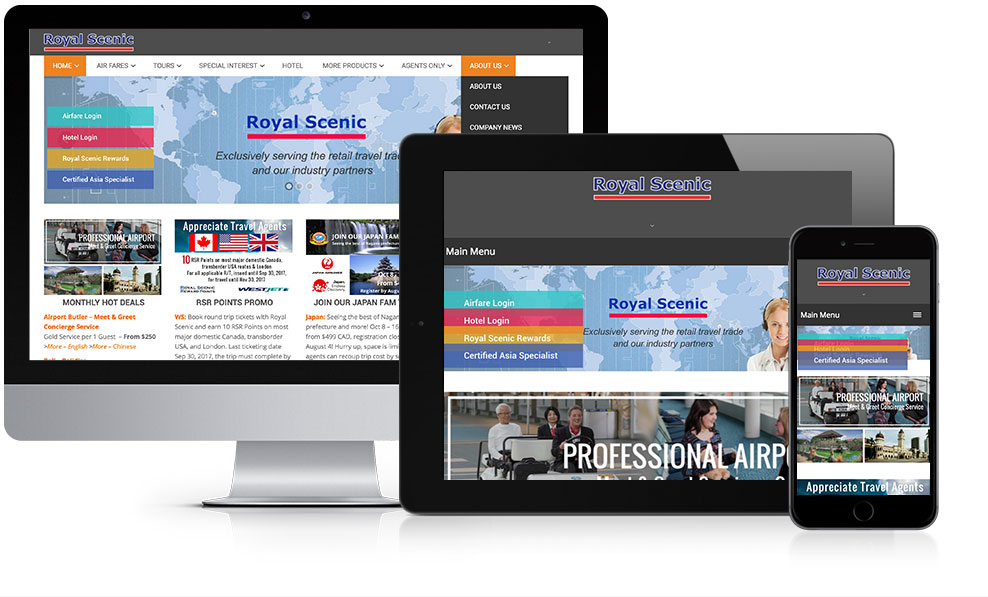 About Dukes Court Travel
Duke's Court Travel is a London-based comprehensive travel management solutions provider with
over 25 years of corporate travel experience. Duke's Court Travel offers a wide range of
services from corporate travel to event management with a specialty focus on global travel for
sports groups of all sizes. Duke's Court account managers and travel consultants help to ensure
travel plans are seamless and cost effective. As a Fareportal brand, Duke's Court Travel has
access to exclusive contracts with many of the world's top airlines, hotels, and rental car
companies.
Duke's Court Travel products and capabilities include:
Top-tier airline fares
Passport and Visa service
Discounted hotel rates
Car hire
Rail – UK and Continental
Group bookings
Meetings, incentives, conferences and Exhibitions (MICE)
24/7 emergency helpline
Account Management
Management information suite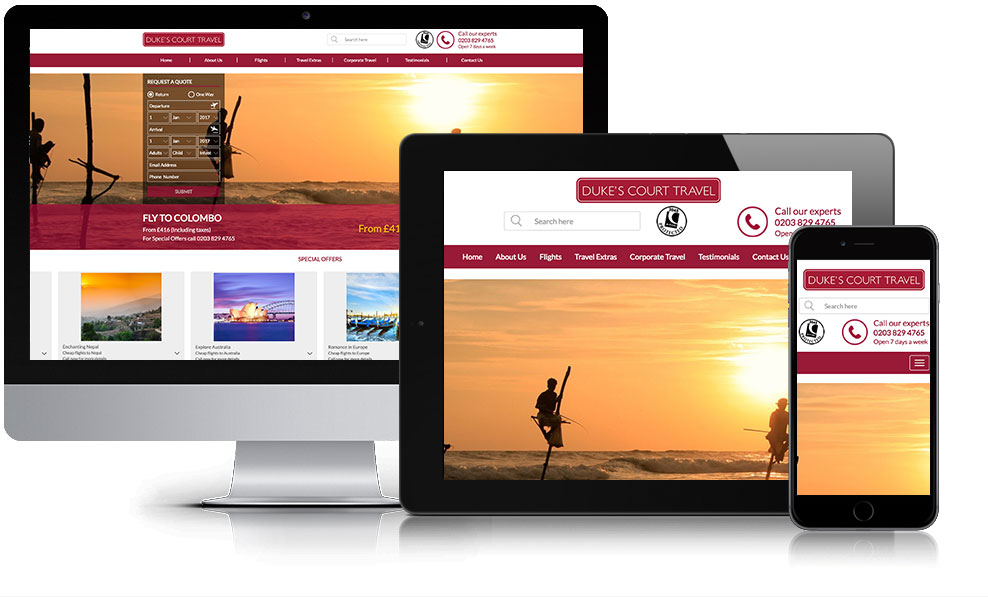 Ready For Takeoff
Fareportal is a
Global Technology Company with the Heart of a Startup.
450
Airlines' Cheap Flights
3
Rank in USA Travel Booking Agency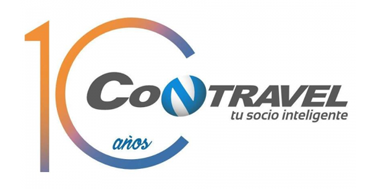 About Contravel
Contravel is a B2B company which offers services as a consolidator for travel agencies in México. Contravel offers all types of travel services including air, sea and land. Contravel also sells to consumers under the CheapOair brand, an online travel agency that specializes in providing cheap flights and great last-minute flight deals for travelers worldwide.

About Farebuzz
Farebuzz is a B2B Travel Management Agency offering services to corporate travel planners and travel agents worldwide.